Learn more about the SDGs

The Instituto de Crédito Oficial (ICO) and the Spanish Global Compact Network (REPM), with the support of the High Commissioner for the 2030 Agenda, have launched a new web space www.icopymeods.es where small and medium-sized enterprises and the self-employed can consult all the information on the 2030 Agenda, the United Nations Sustainable Development Goals (SDGs), as well as the business opportunities that their commitment to the 2030 Agenda can bring them.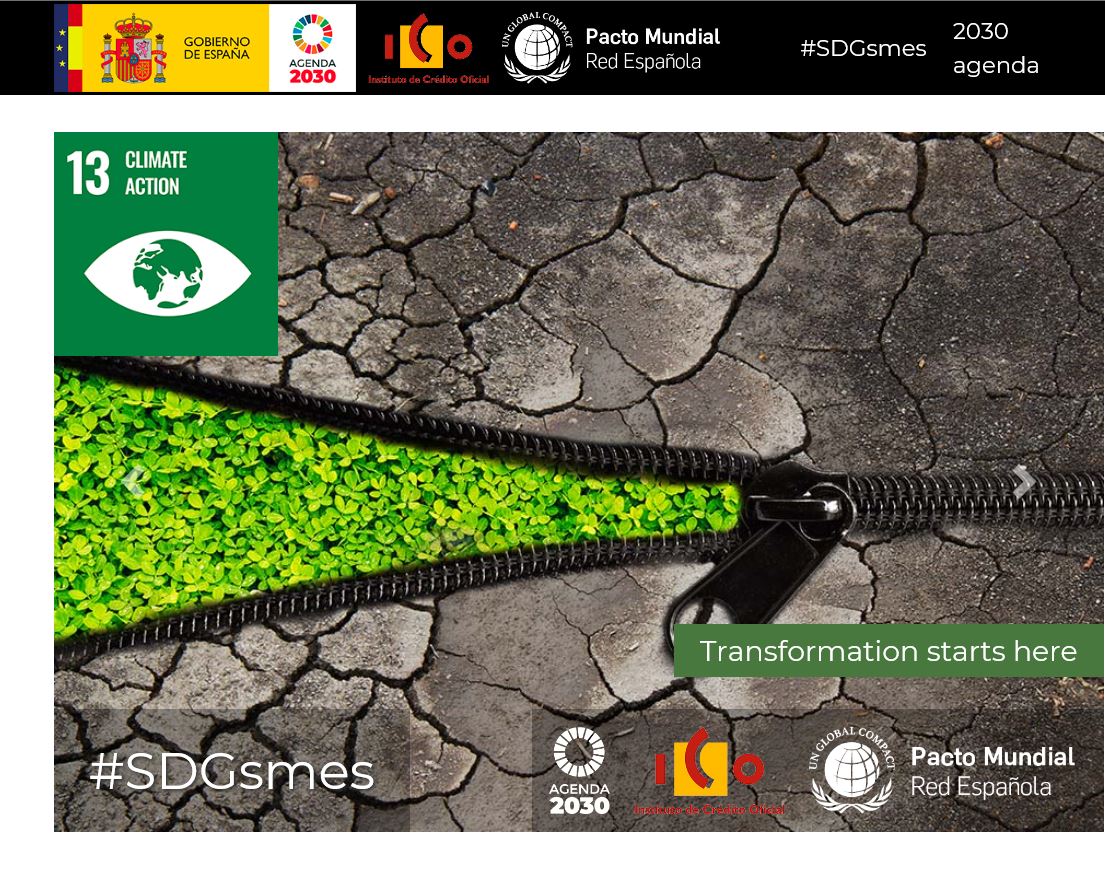 ICO, in its mission to boost the growth of the Spanish economy, is aware that SMEs, which represent more than 98% of the business fabric, play a key role in generating employment, economic growth and social welfare. For this reason, the state-owned bank has launched this initiative aimed at SMEs as a useful tool to align their business with the new economic and financial paradigms.
ICO has counted on the REPM as an ally and key player for developing content. The REPM has a mandate from the United Nations to work on the SDGs with the private sector and has been promoting sustainability for fifteen years among Spanish SMEs, which are essential to implement a sustainable way of doing business that is appropriate for the economic development of our country.
SMEs have the opportunity and the capacity to contribute solutions to sustainable development and at the same time benefit from the business opportunities that the 2030 Agenda brings with it. The possibility of breaking into new key markets, accessing subsidies and public administration contracts, increasing their business with large companies, staying abreast of national and EU regulations and increasing their sales through responsible consumption are just a few examples of these business opportunities.
The companies that have already decided to commit to the 2030 Agenda can access all the information they need to build a strategy that will allow them to start their transformation into a sustainable company on the website www.icopymeods.