Axis receives 'Best Fund of Funds' award from Startup Olé
13 septiembre 2022
Axis, ICO's venture capital manager, has received the "Best Fund of Funds" award from Startup Olé, the event dedicated to entrepreneurship held in Salamanca on 6 September, which brought together more than 250 startups, 400 speakers from 44 different countries, as well as investors and other agents of the entrepreneurial ecosystem. This event is supported by the European Commission (financed with NextGeneration EU funds) as well as other national, regional and local organisations.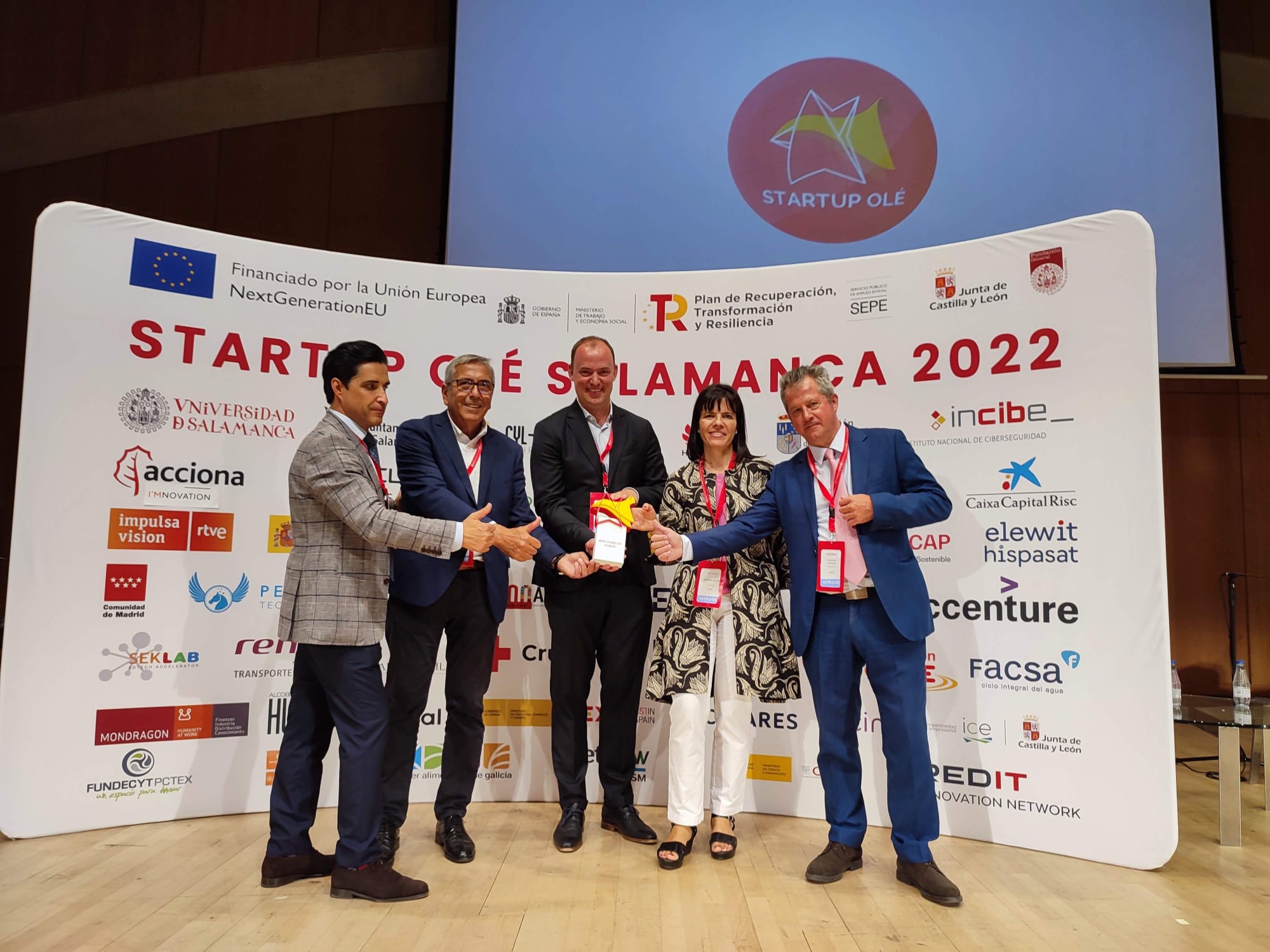 In its eighth edition, Startup Olé wanted to highlight Axis' track record by presenting it with an award in recognition of its work as a fund of funds manager under the Instituto de Crédito Oficial (ICO) that promotes complementary sources of financing by supporting the creation and growth of highly innovative and technology-based companies.
In this sense, Axis' work as a fund of funds achieves a great impact in terms of the volume of funds under management (7.15 billion) as well as in the allocation of resources to a large number of companies by investing under a public-private partnership scheme.
Axis invests in all stages of development of companies, from the early stages and accompanies them in their growth and expansion processes. It currently has four funds:
Fond-ICO Next Tech: joint initiative of the ICO and Axis with the Secretary of State for Digitalisation and Artificial Intelligence, included in the National Recovery, Transformation and Resilience Plan, the aim of which is to foster the development of high-impact innovative digital projects and investment in growth companies (scale-ups). It aims to mobilise up to €4 billion in public-private partnerships.
Fond-ICO Global: is the first public venture capital/private equity "fund of funds" created in Spain with the aim of developing and consolidating the ecosystem of privately managed venture capital funds that invest in Spanish companies at all stages of development. It has an endowment of €4.5 billion.
Fond-ICO Pyme: Axis' original fund, currently endowed with EUR 250 million, which was created with the aim of promoting the business fabric and job creation through participation in Spanish SMEs with equity and quasi-equity instruments.
Fond-ICO Infraestructuras ESG: a fund currently endowed with 400 million euros whose mission is to invest in sustainable infrastructure assets as vectors of economic and social impact.
Throughout its history Axis has invested almost EUR 2 billion in 120 funds as a fund of funds, selecting the best private managers to make optimal investment decisions by providing them with additional resources.